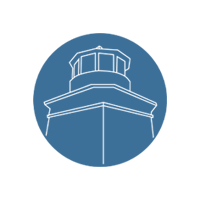 Join us as we journey together
towards a thriving relationship with Jesus
by gathering, growing, and going in God's love.
North Coast Bible Institute
Fall Term 1
Starts in August
Did you know we have a Bible institute here on campus? You can take these and earn credits toward a certification or just to gain more knowledge! Classes for this upcoming Fall Term 1 include Christian Leadership (Thursday nights beginning August 11) and Eschatology (Sunday nights beginning August 14). Classes will be offered in-person and through asynchronous distance learning. For more information contact Leslie Lemmon at llemon@eurekafaithcenter.org
Global Kid Min Day
Saturday, August 13
Dome | 10am-2pm
Faith Center is hosting Global Kid Min Day on Saturday, August 13 from 10:00 am to 2:00 pm. This event is open to children's ministry staff and volunteers from all local churches. Lunch will be provided. Suggested donation $10 per person. RSVP by Sunday, August 7th. Contact Jenny Sherman for more information! jsherman@eurekafaithcenter.org
Worship Night
Sanctuary
Saturday, Aug 13 | 7:30pm
Every month here at Faith Center, we get together and invite all of our friends and community members together for WORSHIP! We pray, praise, and lift up the name of Jesus as one body. Join us here in the Sanctuary. If you have any questions, please email John Salmon at jsalmon@eurekafaithcenter.org.
Uganda Mission Trip Info Meeting
Family Room (A-106)
Sunday, Aug 14 | 12:30pm
Faith Center is taking a Mission team to Uganda! In March 2023 we will be joining Maggie Josiah at the African Hospitality Institute, and Karen Grubbs, a missionary working in a South Sudanese Refugee camp! This is an amazing opportunity to partner with incredible missionaries, and to see how God is working in Uganda! If you are interested in joining the team or want more information, please come to our first meeting on Sunday, August 14th in the Family Room at 12:30! We'll see you there! Email Sara Salmon at ssalmon@eurekafaithcenter.org with any questions.
Annual Church Picnic
Hammond Park, Eureka
Saturday, August 27 | 12-4pm
We are excited to invite you to the annual church picnic! This year, we will meet at Hammond Park in Eureka for a casual picnic-style gathering. Bring your picnic lunch, lawn chairs, and/or blanket. We will play game such as corn hole, 9square, and more! PLEASE NOTE: Dogs are not permitted at the park. We can't wait to see you! Email asnider@eurekafaithcenter.org with questions.
Reach Team: "Founded"
Every First Saturday
Upcoming: August 6
Are you interested in outreach opportunities? Let's bring the love of Jesus to our community! One way to do this is by providing pizza and prayer, and worshiping with folks at the Arcata Plaza. A group of Faith Center volunteers meets at Redwood Park at 1:30pm to get prayed up and prepped for outreach, which will start by 2pm! This group is led by Ben Seay. Contact our Missions & Outreach Pastor, Sara Salmon, for more details at ssalmon@eurekafaithcenter.org