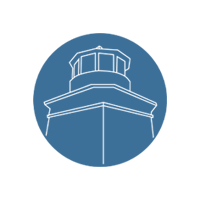 Join us as we journey together
towards a thriving relationship with Jesus
by gathering, growing, and going in God's love.
Worship Night
Saturday, July 9 | 7:30pm
Sanctuary
Join us for our monthly worship night on Saturday,
July 9 at 7:30pm (following the 6pm service) in the
Sanctuary! We will praise our awesome God and
pray together, diving deeper into worship. If you
have questions, contact John Salmon!
jsalmon@eurekafaithcenter.org
Summer Baptisms
Sunday, July 17 | 3pm
Trinity River
Would you like to get baptized?!
We are preparing to baptize anyone who wants to
give their life over to Christ. There is a special spot
for this along the Trinity River we will go to on
Sunday, July 17 at 3pm! If you do want to get
baptized, we will set you up for a brief meeting
with our Pastor of Growth, Leslie Lemmon!
llemmon@eurekafaithcenter.org
Summer Camp
July 19-24 | Grade 6-12
Sis-Q Meadows Camp
Tue. 7/19 – Sat. 7/24 |  (Tue. Evening – Sat. Morning)
$250 per camper | Ages: Grade 6-12 students
Each day, we will have a morning and evening session
with live worship, and a powerful guest speaker. In
addition, we will have organized group games, free
time, night games and an under the stars time of
prayer and worship in the camps Victory Circle.
Livestream Update:
Beginning the weekend of July 2 & 3, there will not be a livestream for Saturday services. Live, in-person service will still be held. We will still have livestream on Sunday services!