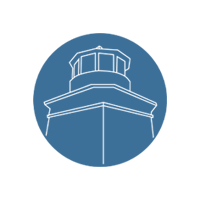 Join us as we journey together
towards a thriving relationship with Jesus
by gathering, growing, and going in God's love.
CONNECT to Small Groups
Sunday, October 2 | 12pm
Dome | Lunch Provided
This is a great opportunity to get involved in a small group this fall! Check out what groups are being offered, what topics are being explored, and where each will be held to see what you would be a good fit for! It is deeply important that we go beyond weekend services and dive into LIFE together in Christ. If you have questions about this (or can't attend but still want to join a small group), please contact Leslie at llemon@eurekafaithcenter.org.
Worship Night
Saturday, October 8
Sanctuary | 7:30pm
We can't wait to worship our LORD with you corporately for our monthly worship night this October! He is worthy of our worship and praise, so that is what we will give! Come out and bring a friend with you. Can't wait to see you there. Contact John Salmon at jsalmon@eurekafaithcenter.org with any questions.
Reach Team: "Founded"
Every First Saturday
Upcoming: October 1
Are you interested in outreach opportunities? Let's bring the love of Jesus to our community! One way to do this is by providing pizza and prayer, and worshiping with folks at the Arcata Plaza. A group of Faith Center volunteers meets at Redwood Park at 1:30pm to get prayed up and prepped for outreach, which will start by 2pm! This group is led by Ben Seay. Contact our Missions & Outreach Pastor, Sara Salmon, for more details at ssalmon@eurekafaithcenter.org
Accepting Candy Donations
for Kids Karnival
Donation Bins in Foyer
Kids Karnival is around the corner and we need all hands on deck! We need lots and lots of candy! Please bring sealed bags of individually wrapped candies to our candy donation bins to help us with this huge community event. We also need volunteers to run games! Please sign up at the Kiosk to volunteer. Contact jsherman@eurekafaithcenter.org
Volunteer with Youth!
The Bridge
Youth Ministry
Do you love God and want to help bring kids closer to him in a fun and exciting way? Then join our youth group volunteer team! We need volunteers for our Jr. High and High School program and our 6th-12th grade Sunday school class. Email caleb@eurekafaithcenter.org for more information. Contact caleb@eurekafaithcenter.org with any questions.
Small Group Leaders
Needed for Fall Season!
Jesus intended us to do the Christian life in community and one of the ways we do that is through small groups. We hope to launch a number of new groups in early October, but for this to happen we need people who can step up to host a group. If that sounds intimidating, it's easier than you think! Pick up some information and talk to Leslie at the kiosk. Email llemon@eurekafaithcenter.org
Coffee & Donuts Outreach
Saturday, October 25
Meet at Faith Center | 8am
Join us for an outreach opportunity! As a team, we hand out hot coffee & fresh donuts in the morning in Old Town every third Saturday to anyone who wants it. We meet at Faith Center at 8am on the third Saturday to prepare the coffee. If you'd like to join, please contact our Missions & Outreach pastor, Sara Salmon, at ssalmon@eurekafaithcenter.org.