HOPE
November 26 & 27
Saturday | 6pm
Sunday | 9:30 & 11am
LOVE
December 3 & 4
Saturday | 6pm
Sunday | 9:30 & 11am
JOY
December 11
Sunday | 9:30 & 11am
(No Saturday Service)
PEACE
December 17 & 18
Saturday | 6pm
Sunday | 9:30 & 11am
Christmas Eve
Candle Light Services
Saturday, December 24
2:30pm | 4pm | 6pm
Christmas Day Service
ONLINE ONLY!
Sunday, December 25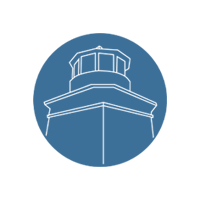 Join us as we journey together
towards a thriving relationship with Jesus
by gathering, growing, and going in God's love.
Primetimers (55+)
Third Fridays | December 16
Sanctuary | 2pm
If you've been rockin' it on this Earth for 55 years or more, we want to hang out with you at this monthly fellowship gathering! Primetimers meets every third Friday at 2pm in the Sanctuary. If you have questions about this and want to get connected, please contact Aime Snider at asnider@eurekafaithcenter.org
"Coffee & Donuts" Reach Team
Third Saturdays | December 17
Meet at Faith Center | 8am
It's time to get together and reach out to our community with love! Join us as we set up near Old Town Eureka and hand out coffee, donuts, prayer, and quality time with folks in our community. Let us dwell together and enjoy company over a warm drink and a yummy treat. We meet in the Faith Center Kitchen to prepare the coffee and pack up between 7:30-8am. This outreach is led by Dale Rhodes and we welcome you to invite friends to participate. Please contact us if you would like to come! Email ssalmon@eurekafaithcenter.org
Grief Share
Tuesdays Starting Nov 29
Family Room | 3-5pm
Join us here for a 13-week Grief Share recovery support group starting Tuesday, November 29. We will meet in the Family Room from 3-5pm! There is a cost for the book: $20. For more information, please contact Kellie Jack at kjack@eurekafaithcenter.org
No Saturday Service | Dec 10
Due to Truckers Parade
Join us Sunday, Dec 11
It is Faith Center tradition to have Sunday-only services on the night of Truckers Parade because Myrtle Ave gets blocked off and lined up with Christmas cheer, making Bay St. essentially inaccessible! However, we will have services on Sunday, December 11th at our normal times (9:30 & 11am)! Please plan accordingly. Please contact us if you have any questions about this.
Christmas at Faith Center
Christmas Eve Candelight Services
Saturday, Dec 24 @ 2pm | 4:30pm | 6pm
This year, on Christmas weekend we will be meeting in person on Christmas Eve (Dec 24) ONLY! Christmas Day service will be online-only. Join us here in the Sanctuary for special candlelight services on Christmas Eve: Saturday, December 24 at 2pm, 4:30pm, or 6pm! The nursery will be available for kids under 5 years old at the 2pm & 4:30pm services only. Please contact us if you have any questions!
KidZone Calendar