Faith Center is both open and online! 
Starting May 30 & 31, our doors are open! More info below.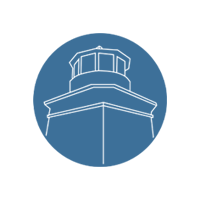 Join us as we journey together towards a thriving relationship with Jesus by gathering, growing, and going in God's love.
Our doors have reopened for services with many safety measures in place. This has been done under the guidelines of our denomination (International Church of the Foursquare Gospel), the state of California, Humboldt County, and our Church Council.
Please read the infographic below for details. We ask for your help by observing the guidelines, if you will be attending in person. Please be understanding if we hit our attendance capacity and have to turn you away.
The services are live-streamed on Saturdays at 6:00 p.m. and Sundays at 9:30 and 11:00 a.m. at eurekafaithcenter.org, on Facebook Live, and through our church app. We believe that live-stream attendance is of equal value during this time period.
Thank you again for your support and prayers.
We hope to be with you online, or in person, this weekend.
Pastors Matt & Heidi Messner
We encourage you to continue to give online through our website, our app, and through the mail.
We are trusting God to meet your needs and the needs of the church and staff during this time of economic uncertainty.
To receive automated updates regarding the closure, please download the app.
Eureka
1032 Bay Street
Eureka, CA 95501
Weekend Services
Sat at 6:00 p.m.
Sun at 9:30 & 11:00 a.m.
Celebrate Recovery
Mon at 6:00 p.m.
The Bridge Youth
High School
Thursdays at 6:00 p.m.
Current Series
Titled: Locked Up But Not Down