Faith Center is now completely online! 
Worship services will be streamed live here on Saturdays at 6:00 p.m. and Sundays at 9:30 a.m. and 11:00 a.m.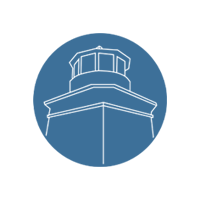 Join us as we journey together towards a thriving relationship with Jesus by gathering, growing, and going in God's love.
In response to the President and Governor's guideline to cancel gatherings larger than ten people, Faith Center's building will be closed for all services and classes, as well as youth and young adult gatherings, until these restrictions are lifted. During this unprecedented global health crisis, we are committed to protecting the most vulnerable in our community and will continue to monitor the situation as it unfolds.
While our building is currently closed for walk-in appointments during the week, our staff is ready to respond to your requests and questions during this crisis. Assistance is available and appointments are still being scheduled. If you wish to contact our staff and pastors during the closure, use the website contact form or at call 707-442-1784 during our regular office hours: Tuesday through Thursday from 9 a.m. to 5 p.m.
Throughout the gathering restrictions, we will livestream our Saturday service online at 6:00 p.m. and Sunday at 9:30 and 11:00 a.m. at eurekafaithcenter.org, on Facebook Live, and through our church app. We are also on Instagram @eurekafaithcenter so make sure to follow us for updates. Youth can stay connected @thebridgefcym on Instagram for interactive games, live worship, mini messages, and fun #socialdistancing activities. For updates on Celebrate Recovery, visit the Faith Center Celebrate Recovery Facebook page.
Our services are also shown every week on Sunday mornings on KBVU (28) at 8:30 a.m. and on Access Humboldt.
We encourage you to continue to give online through our website, our app, and through the mail.
We are trusting God to meet your needs and the needs of the church and staff during this time of economic uncertainty.
To receive automated updates regarding the closure, please download the app.
Weekend Services
Sat at 6:00 p.m.
Sun at 9:30 & 11:00 a.m.
Stay Connected
Take the Faith Center app with you
for up to date inspiration