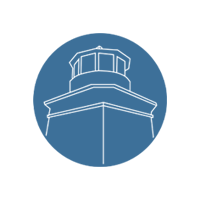 Join us as we journey together towards a thriving relationship with Jesus by gathering, growing, and going in God's love.
Dear Friends:
Due to an increase in Covid-19 cases, our county has moved into the most restrictive tier. Indoor gatherings in the church are now temporarily prohibited. Although we do not operate in a spirit of fear (2 Timothy 1:7), we want to make sure that we are honoring and respecting authority (Romans 13:1), while looking out for those who are at risk.
We share your disappointment and frustration (this past Sunday we just decorated the building for Christmas!), but we will move forward, adapting our ministry to meet these challenges.
This is not going to keep us from celebrating Advent and Christmas, starting this weekend.
Our online services will include, the lighting of the Advent candle, a skit that has been prepared for advent, and the beginning of our new series, "The Glory of Christmas".
You're not going to want to miss it!
We are streaming all three of our weekend services live on our website, on our app, and on Facebook Live. Join us online for one of these special services. 
Follow our website and social media for updates on Celebrate Recovery, Kid Zone, The Bridge, and our regular ministries.
We are praying for you, and thank you for your continued support of Faith Center through prayer, participation, and giving.
As soon as we move out of this tier, we will be gathering in person once again.
Happy Thanksgiving!
Our doors have reopened for services with many safety measures in place. This has been done under the guidelines of our denomination (International Church of the Foursquare Gospel), the state of California, Humboldt County, and our Church Council.
Please read the infographic below for details. We ask for your help by observing the guidelines, if you will be attending in person. Please be understanding if we hit our attendance capacity and have to turn you away.
The services are live-streamed on Saturdays at 6:00 p.m. and Sundays at 9:30 and 11:00 a.m. at eurekafaithcenter.org, on Facebook Live, and through our church app. We believe that live-stream attendance is of equal value during this time period.
Thank you again for your support and prayers.
We hope to be with you online, or in person, this weekend.
Pastors Matt & Heidi Messner
We encourage you to continue to give online through our website, our app, and through the mail.
We are trusting God to meet your needs and the needs of the church and staff during this time of economic uncertainty.
To receive automated updates regarding the closure, please download the app.