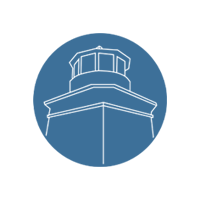 Join us as we journey together
towards a thriving relationship with Jesus
by gathering, growing, and going in God's love.
Men's Prayer Breakfast
January 22  |  8am  |  Kitchen
Suggested Donation $5
Click the image above to give online.
Be sure to make the memo "Men's Prayer Breakfast"
We will start in the Kitchen at 8am for breakfast,
then move to the Dome for a time of prayer and fellowship.
This event is for men throughout the community,
not just those who attend Faith Center.
Please invite your brothers in Christ!
21 Days of Prayer + Fasting
January 10 – 31
Click image for Resources!
This is a 3-week long prayer and fasting event that the universal Foursquare Church is taking part in. Click the image above to be taken to the main information page. Even if you haven't had a lot of experience in dedicated prayer time or fasting, this is a great way to educate yourself about it while a lot of other people are too. Let us know if you have questions about it! We also have the prayer guides printed out and can provide hard copies of this for you onsite.
The Bridge Winter Camp
(Jr. High & High School)
February 18-21
Click the image above for downloadable PDF application. Completed apps can be submitted to jsalmon@eurekafaithcenter.org or turned in at the kiosk onsite. Payment can be made online at pushpay.com/g/eurekafaithcenter – be sure to include "Winter Camp" in the memo line! You can also pick up paper applications at the kiosk onsite and pay with paper check if that's better for you! Please make it out to "Faith Center Foursquare Church" and include the name(s) of the student(s) attending, as well as "Winter Camp" on the memo line. Any questions can be emailed to jsalmon@eurekafaithcenter.org